Poet and songwriter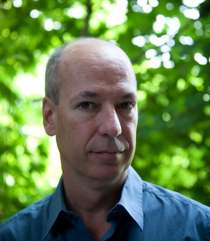 Wyn Cooper, who was raised in Michigan, has published four books of poems: "The Country of Here Below," "The Way Back," "Postcards from the Interior" and "Chaos is the New Calm." His fifth book, "Mars Poetica," is to be published in 2018. His poems, stories, essays and reviews have appeared in more than 100 magazines and in 25 anthologies.
In 1993, "Fun," a poem from his first book, was turned into Sheryl Crow's Grammy-winning song "All I Wanna Do." In 2003, "Forty Words for Fear," songs based on poems and lyrics by Cooper, was set to music and sung by the novelist Madison Smartt Bell. Songs from the CD have been featured on 5 television shows and in one film. The second CD by the pair, "Postcards Out of the Blue," is based in part on Wyn's postcard poems.
Wyn has taught at the University of Utah, Bennington College and Marlboro College. He is a former editor of Quarterly West literary magazine. He lives in Vermont and Massachusetts.
Wyn works as an editor for both aspiring and established authors. He specializes in editing poetry manuscripts, but also works with writers of fiction, nonfiction, and memoir, and he offers advice on how and where to publish. Thirty-six books he edited from 2012-16 were accepted for publication, and seven won major awards.
Learn more about Wyn at www.wyncooper.com/.